You and your family are invited to participate in our many educational events designed to help feed your spirit. It's never too late to join a class. Take steps to continue your Christian Journey. Just show up! For more information or questions about Adult Ministries,
Contact: Trinity Whitley

Sunday Morning Classes
During the Week Opportunities
Senior Adult Activities

---
Antiracism Initiative and Study: For information, please visit our Antiracism Initiative page here.
---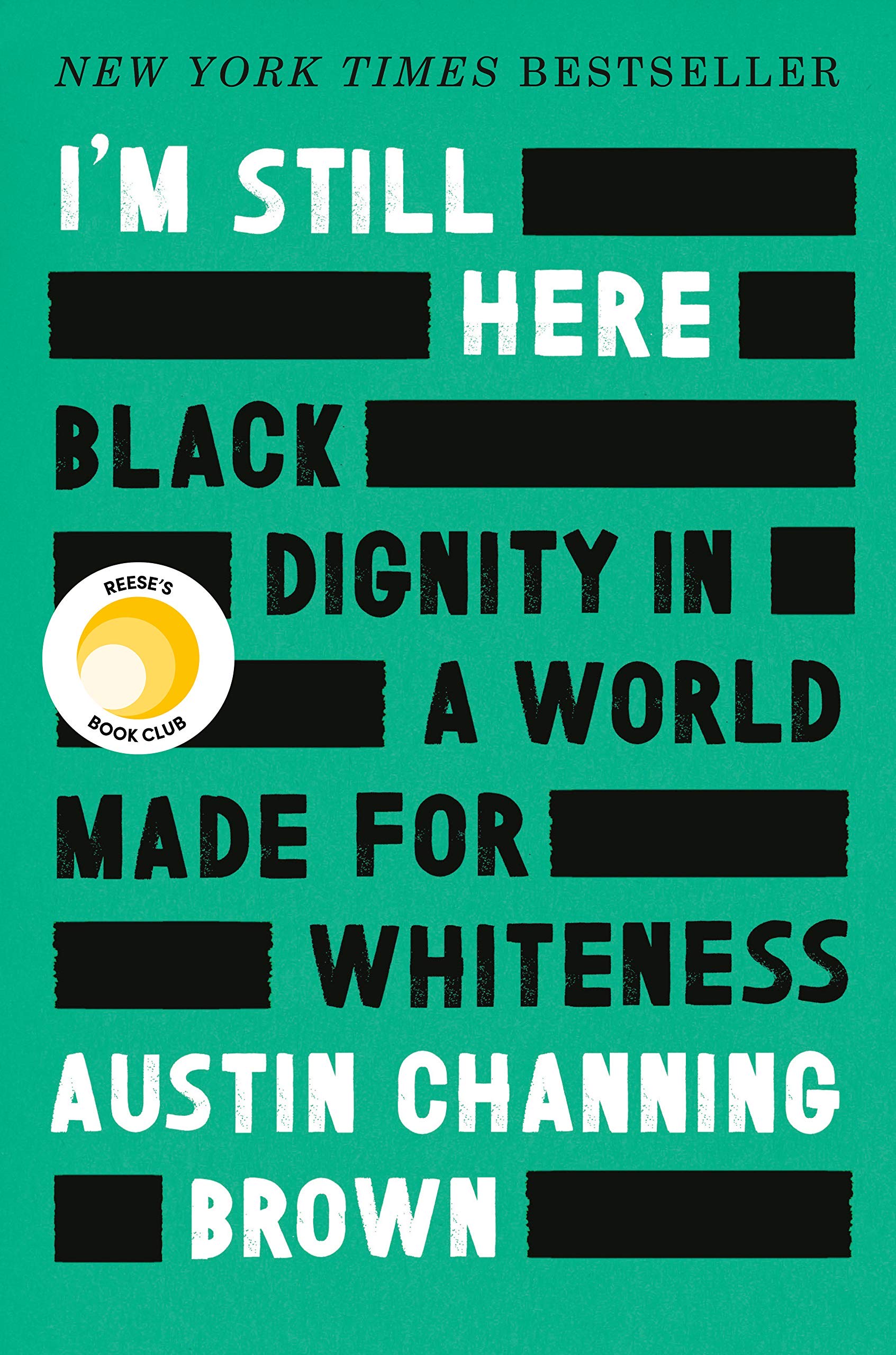 June Book Club, led by Angela Madden
I'm Still Here: Black Dignity in a World Made for Whiteness by Austin Channning Brown is an eye-opening account of growing up Black, Christian, and female that exposes how white America's love affair with "diversity" so often falls short of its ideals. Each Sunday in June at 4 p.m., we will gather to reflect and discern how God is at work in our hearts and community through what we are reading. If you haven't had a chance to meet Angela, she joined Faith in March 2019 and teaches language arts at Rickards High School. She and Phillip have two precious children, Zoe and Jack. This book study is part of our church's continued work in our Antiracism Initiative.
---
The following Sunday School classes will resume on a date yet to be determined.
Bible in the Parlor: This class reads a chapter or two a week of scripture at home, does some research on their own, and then comes together to "mine the text" and discover what gems they can find. Led in rotation by Skip Forsyth, Roy Youngblood, and Gary Griffin. Meets in the Parlor.

Sunday to Sunday: Class discussions of the lectionary text for the week based on Feasting on the Word, led by Lois Franklin and Joseph Addae-Mensa. Meets in Room 110.

Christian Spirituality with the Black Dog: Group discussion of various books. Meets in the Small Conference Room. Led by Ruth Reynolds.

Mosaic: This class is team taught by Tad David, Melanie Hill, Windy Taylor and Thomas Whitley. They will begin the year studying the book of Mark using the Discover Your Bible curriculum. Meets in Room 210.


Also on Sunday morning:

Centering Prayer: Contemplation, meditation and prayer, led by Pam Leslie, Vicki Weber and Ruth Reynolds. Meets in the Small Conference Room, 9:00-9:25 a.m.


Other Opportunities: (Due to the pandemic, these groups are currently not meeting.)
Disciple Fast Track. Join fellow travelers on a year-long commitment to study the Bible cover to cover. We'll jump around based on themes, but when it's all said and done, we'll have looked at a majority of the books to gain a deeper understanding of what it means to be a disciple of Christ based on scripture. From the creators of Disciple, Disciple Fast Track is designed for the busy life. Participants commit to 12 weeks in the fall and 12 weeks in the spring of 75-minute classes that engage homework, video, and discussion to help develop your faith. Details will be posted here when available.
Already taken a Disciple class? Then Disciple 2 Fast Track might be right for you! Into the Word (Disciple 2) helps readers deepen their understanding of scripture and make connections between what they already know and what they are reading. Each week you will encounter three spiritual disciplines, learn what they are and how you can engage them. The fall semester looks at Genesis and Exodus; the spring looks at Luke and Acts. Watch for sign-up details soon!
Faith in Prayer. Meets Tuesdays, 9:30 a.m. in the Parlor. Led by Becky Roche. All are welcome to join this prayer ministry.

College Lunch
Once a month, college students join the Christian Education staff for lunch between 11:30 and 1:45 p.m. at Pitaria on Tennessee Street to catch up, fill up, and to keep connections with the church. For more information and/or specific dates, contact Shannon Guse.

Sojourners
A Bible Study of Hebrews. Meets Tuesdays, 7 p.m. in Room 110. Led by Aggie Bell.

Book Talk
Discussions of a selected book each month by the Faith Library Committee and others. 10 am- 12 noon on the fourth Thursday of each month in the library.

Prospective Member Class - Parlor
This class is offered periodically throughout the year. While this class is required for membership at Faith, taking the class does not commit you to membership. Topics covered include: Presbyterian distinctives, Faith's mission statement, Presbyterian church government, interpretation of scripture, and principles of Christian stewardship.
Contact Person: Trinity Whitley

Women's Book Club
Meets Thursdays every two months, 7:00 p.m., in the Parlor (check calendar for which Thursdays)
Are you interested in reading some of the books that our pastors have recommended?
Contact Person: Windy Taylor
Dream Group
Meets once a month September through May at members' homes. Contact Ruth Reynolds for more information.

Young Adult Gathering
Click here for more information.
Men's Breakfast
Food and fellowship each 1st and 3rd Friday morning at 7 a.m. in Fellowship Hall. Contact is Bill Hollimon.
Parenting Group
We believe as we walk through this journey together, it is important to tend to all facets of life, including that of parenting. Our Christian Educators and Associate Pastor are here to walk alongside you on this journey. Reach out to them to see how you might journey together.
Contact Trinity Whitley or Shannon Guse.
---
Single Together Group
There is a fellowship and study group at Faith for adults who are single by choice or by life circumstances. The Single Together Group is open to both men and women who would like to explore what it means to be single in the Church today. There are open discussions on relevant topics such as historical and cultural overview of singleness and of singleness within the Church, dating, sexuality, single people and the Church, the challenge of singleness, and the challenge to the Church. The Single Together Group will meets periodically on Sunday evenings, 6-7 p.m., in the Parlor, and for outings once or twice a month. For more information, please contact Ruth Bedell, . All are welcome!
---