Due to COVID-19, we are currently not having any in-person meetings at Faith. Because we do not know how long this will last, we will continue to adjust our calendar and updates will be posted as they become available. Please feel free to contact any staff member with questions or concerns.
---
Socially Distanced, Spiritually Connected
While we are physically separated due to the pandemic, we do have opportunities to stay connected to one another online. Below is a list of some of those opportunities: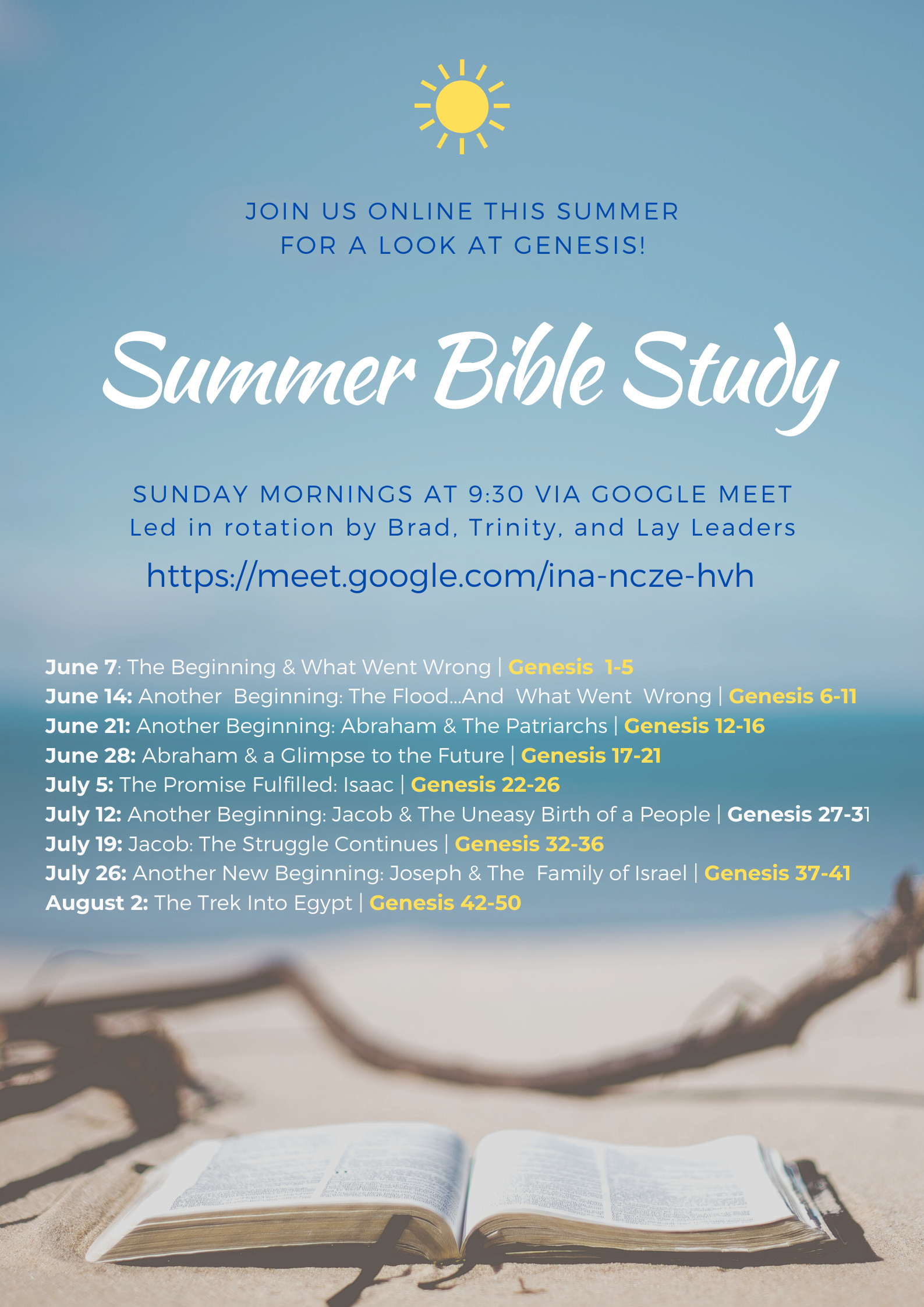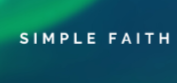 Daily Messages from the Pastors: Trinity and Brad are recording short (around 2 minutes) videos each day to share with the Faith Family. These have been dubbed "Simple Faith." You can access them via our Facebook page or individually at the following links:
Week 11: Symbols at Home
June 1: https://youtu.be/PyHh7zdun6I
June 3: https://youtu.be/fHbN8nFhkkw
Week 10: Parables Cont'd
May 25: https://youtu.be/7jDk_bMoSA0
May 27: https://youtu.be/GbjavQfChFE
May 29: https://youtu.be/SgQoSZv5Qik

Week 9: Parables
May 18: https://youtu.be/LlRzU7NWOXA
May 20: https://youtu.be/PEnDjQimywE
May 22: https://youtu.be/aXslnD85vJ8
Week 8: Blessings for Faith Graduates
May 11: https://youtu.be/G9kx2l9qvw0
May 12: https://youtu.be/9LnVF1W-lGo
May 13: https://youtu.be/dg8FHhdKGbU
May 14: https://youtu.be/vQ_JtxEoTVw
May 15: https://youtu.be/b2t2-FR7-T4
Week 7: Sanctuary Symbols Cont'd
May 4: https://youtu.be/u0o9M0yRoRM
May 6: https://youtu.be/e0Kd944BRx4
May 8: https://youtu.be/eOes7q3j7AY
Week 6: Sanctuary Symbols
April 27: https://youtu.be/4-gr8_i2zKY
April 29: https://youtu.be/zf5KTXwDzpg
May 1: https://youtu.be/tfalY-6UG8g

Week 5: Fasting
April 20: https://youtu.be/XXYa9FZZK1Y
April 21: https://youtu.be/wNlGa0zohPE
April 22: https://youtu.be/lciJKPhPSaQ
April 23: https://youtu.be/FpyAaKc9HgA
April 24: https://youtu.be/F1OwhFS0EbA
Week 4: Simple Ways to Meditate
April 14: https://youtu.be/6W8cJUljzdo
April 15: https://youtu.be/mTXnm3xAha4
April 16: https://youtu.be/Ci1aU7FoBLA
April 17: https://youtu.be/mALCO8HC4hg
Week 3 Holy Week
April 6: https://youtu.be/krrjKrP_ivo
April 7: https://youtu.be/4BWKCCcZgew
April 8: https://youtu.be/osFjLgdjJUM
April 9 Maundy Thursday: https://youtu.be/ekaTUAx_GDE
April 10 Good Friday: https://youtu.be/-esw_qaDugA
Week 2 Reading & Studying Scripture
March 30: https://youtu.be/bscjsjWKE0E
March 31: https://youtu.be/5J_DLfUPdns
April 1: https://youtu.be/OucXx6sT_6k
April 2: https://youtu.be/b5AlD_PtQ9o
April 3: https://youtu.be/ph1uWzji0wE
Week 1 Simple Ways to Pray
March 23: https://youtu.be/NImCxF5AUoM
March 24: https://youtu.be/OffHDUt_QlE
March 25: https://youtu.be/DW3m9P5s7PU
March 26: https://youtu.be/qx6ZOBh4ZhU
March 27: https://youtu.be/-esw_qaDugA

---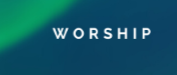 Sunday Morning Worship:
Each Sunday morning at 10:30, we are worshiping together online via video. We would love to have you join us! We post the the worship video, along with a link to the church bulletin and a children's bulletin, on the worship page of our website at the button below. The worship videos are designed so you can participate along with the video, much as you would in person. There you will also find the previous Sundays' video if you missed one.
---

Links for youth activities are on the youth calendar
here.
Tuesdays in June: Driveway Youth Group.
This 45-minute gathering of Middle School youth will take pace at different home at noon. Six middle schoolers can sign up for each event; each youth will only be able to sign up for one of these events. Youth should bring their own chair, water bottle, and lunch. We will play a game, share highs and lows, and have a brief devotional.
Wednesdays in June: Second Harvest
12-year-olds and older can sign up for one Wednesday from 10 a.m. to noon to volunteer at Second Harvest. There are 8 spots each Wednesday.
High School Trail Walks
High schoolers will meet on Wednesdays at 2 p.m. at a designated trail. Six high schoolers can gather at a time. Students must sign up in advance for one walk. During our walk, we will have a check in and prayer time.
Monday, June 15, 2 p.m.
Virtual Cooking Class for Middle and High School youth. Shannon will provide a recipe two weeks in advance so parents have plenty of time to gather recipe ingredients.
---
Helping During the Pandemic
Many of you have asked how you can help those in need around us during the pandemic? Check out the needs at the below button link from some of our local mission partners and donate however you wish! You can also always drop off nonperishable food items at the church office door.
How to Help
---
May 22, 2020
Dear Faith Family,
It has been two months since we last worshiped together in our sanctuary. After that difficult decision was made, our staff came together to create new ways that we could do ministry and continue to care for and connect with our church. I also asked you to continue to support the ministry of Faith Presbyterian Church by donating $200,000 by Memorial Day.
With humility and gratitude, I am overjoyed to tell you that we surpassed that goal easily. So many of you responded generously and faithfully, and I have been so inspired by your continued support. It is clear to me that you have continued to focus on our calling to serve our neighbors, rather than focusing on our fears, and I am so grateful. Because of you, we have continued to faithfully support our local mission partners. We have provided food for patients at a local dialysis clinic. We covered some bills for those who have lost their jobs. We have been helpers because of you.
I am also overwhelmed with the tireless work of our staff during these past few months. None of us were trained to deal with this type of ministry. We have all had our self-doubts and worries. But it is clear to me that our staff loves this church and they have gone above and beyond and made incredible efforts to serve effectively during this time of uncertainty.
When we first moved to online ministry in March, I hoped that it would be for a short period of time, but for the health and safety of our community we will need to remain physically apart for a while longer. Our ministry will continue. Please keep checking our website, https://faithpcusa.org/faithonline, for upcoming events and updates. Our staff will be offering opportunities to connect safely, and we are already making plans to continue offering worship videos even after we return to the sanctuary.
My prayer is that you will continue to support our church this summer with your prayers and financial resources so that we can continue to help those in need. You can find several ways to give through our website, https://faithpcusa.org/give. And as always, please don't hesitate to reach out to any of us if you are in need. We are in this together.
Even during this pandemic, I have witnessed countless ways that God has been present and active with our church and with our community, and I continue to give thanks to God for calling me here.
Grace and peace,
Brad
---
April 6, 2020
Dear Faith Family,

During this time that we are physically apart due to the pandemic, I pray you all are staying safe. I miss seeing your faces and talking with you in person, but am grateful for the technology that enables us to stay connected.
This week is Holy Week on the church calendar and Sunday will be Easter. I wanted to share with you some ways you can reflect during the week about Jesus' last days on earth and prepare to celebrate the risen Christ on Easter.
1. Simple Faith. Trinity and I have been creating short daily devotional videos for the past two weeks. Week 1 was Ways to Pray; Week 2 was Reading and Studying Scripture. This week we will be looking at the final week of Jesus' life each day. These videos are posted each morning on the Faith Facebook page as well as Instagram. You can visit the coronavirus page of our website, and there you will find the links for all of the videos, updated each weekday.
2. Holy Week Garden Journey. Kids@Faith are creating Holy Week gardens this week as a reminder of Jesus' last days. If you would like to participate by making your own Holy Week Garden, please email .
3. The Walk. This week Trinity will wrap up our Lenten Study of The Walk on Wednesday evening at 6 p.m. online at the link in This Week at Faith.
4. Students@Faith are meeting regularly online. Check out the links on the youth calendar at www.faithpcusa.org/youth.
5. Kids@Faith are sponsoring a virtual Easter Egg Hunt online this Saturday. To participate, email .
As we prepare to celebrate the risen Christ together through worship on Sunday morning, there are two things you can do to help us prepare:
1. Record a short video of you and/or your family saying "And also with you," then email that video to . We will use those videos during the Passing of the Peace on Sunday. Please email your video by this Wednesday.
2. During this Sunday's online worship, we will be celebrating Holy Communion together. We invite you to have on hand wherever you view the video simple elements to use for communion. You can use bread or crackers or pita, etc. and juice or water or tea, etc. Please DO NOT go out and purchase something to use. Anything you already have will work as we celebrate the risen Christ together.
Join with me in reflecting on Jesus' life this Holy Week. I can't wait to celebrate Resurrection Sunday with you!
Grace and peace,
Brad Clayton
---
March 20, 2020
Dear Faith Family,
This Sunday I hope you will join us as we worship together through an on-line video. Our staff has worked hard to create a meaningful service that will allow you to worship in your own home while caring for our congregation and keeping each other safe.
We are continuing our Lenten Sermon Series entitled, "Searching for Answers," exploring different questions that Jesus asked during His ministry. On March 22, Trinity will be preaching a sermon entitled, "What is Written in the Law?" based on scripture from Luke 10:25-28.
On Sunday Morning, you can access the worship video on the worship page of our website (www.faithpcusa.org/worship) or via our Facebook page.
Tips on worshiping from home:
Watch the worship video at 10:30 a.m. This is our normal worship time and Brad and Julianne will be watching at that time. We will all be watching together!
If you know other members or neighbors who are alone, invite them to your house to watch with you. As long as you are taking proper health precautions, you will be helping someone worship God.
Use the online bulletin, also available on our worship page, or print out a copy so that you can follow along and worship just like you would in our sanctuary.
Take pictures and videos of your family as you worship God! Post those photos and videos online, and don't forget to tag us! Facebook: @faithtally or Instagram: #faithprestally @faithprestally
There will also be a virtual Sunday School class available on Sunday! Join Trinity and Thomas at 9:30 a.m. on Sunday morning on Google Meet as they kick off Week 1 of the Animate Small Group Series. Grab your coffee, get comfy on your couch, let's talk about God together! A preview of the series is below. Here's the link for the video chat: https://meet.google.com/hjk-gcww-vnh
Other Links you need to know:
Please continue to give financially to support the ministry of Faith Presbyterian. You can drop checks at the office, or you can go to our website and give online
Starting Monday, Trinity and Brad will post a daily video on Instagram and Facebook describing a Spiritual Practice that you can do from home. Look for us on Facebook: @faithtally and on Instagram: @faithprestally
Lenten Book Study, The Walk: Chapter 3 | Wednesday, March 25. Join Trinity as we continue week 3 of Adam Hamilton's The Walk. We'll meet virtually, on a video chat so that you can be seen and talk with one another. Trinity will be able to show the video and have questions for discussion. Use the following link to "call" in at 6 p.m. https://meet.google.com/rmn-mdqk-kgr
I pray you are all staying safe. Please feel free to contact me if you have any concerns.
Grace and Peace,
Brad
---
March 16, 2020
Dear Faith Family,

This morning our church staff met to discuss our ongoing response to the Corona Virus Pandemic. After careful consideration and prayer, we made the decision to suspend all in-person activities for the next two weeks. Our goal is to care for our community and protect those in our congregation who may be vulnerable. We remain committed to caring for our neighbors and supporting God's mission in the world.
We will not host an in-person worship service on March 22 or March 29. Instead, we will offer an alternative form of worship in video format both Sundays. You will be able to access this video on-line. We will send out more information about how to access this video later this week.
On March 29 our church session will meet at 11:30 a.m. as scheduled, and we will assess together how worship and other programs will need to be altered in future weeks.
During this time, our office will remain open and our church will remain committed to serving others in need. In response to this commitment, we will still host precinct primary voting on March 17 and we will adapt Manna on Meridian on March 21 to continue to provide food for those in need. We will continue to provide space for AA and NA meetings. We will also accept non-perishable food donations at our church office to distribute to those in need.
There are several things you can do to continue to support the ministry of Faith:
1. Support our church leadership, including elders, deacons, and staff as we make difficult decisions. Pray for our church as we continue to find new ways to serve God.
2. Continue to give to the church financially as long as you are fiscally able. Although we may not be together in our sanctuary on Sunday mornings, ministry will continue and there will be needs in our community that will be supported by your offering. You can send your pledge to the church by mail, drop it off at the office, or give online here.
3. Check on your neighbors. There may be those with extra needs during this time, including those who feel isolated, those who need childcare, and those who are out of work. Reach out through phone calls, texts, and cards. Stay connected to your church family too, by calling those in your Sunday school classes or those who you sit next to in the pews. Remember that our church is not a building, but a community of people, living and serving the world as the Body of Christ.
4. Continue to pray for our community, our nation, and our world.

5. Take care of yourself. Make sure that you are not taking unnecessary risks that will put others at risk. Find time to take Sabbath, and fill your spirit. If you need assistance, either a helping hand with errands or just a friendly voice, please call the church office. Our office number is 850-385-6151 and the emergency pastor number is 850-728-1965.
This pandemic has provided challenges that are uncharted for many of us. But I continue to believe that each challenge provides us with an opportunity to love our neighbor as ourselves and serve the least of these. Even when we are apart, we are one in the Spirit, and they will know we are Christians by our love.
Grace and peace,
Brad