College and young adults are welcome to any adult activities at Faith. There are also a few regular events designed specifically for college age students and young adults. For further information about any college or young adult activity, contact Shannon Guse.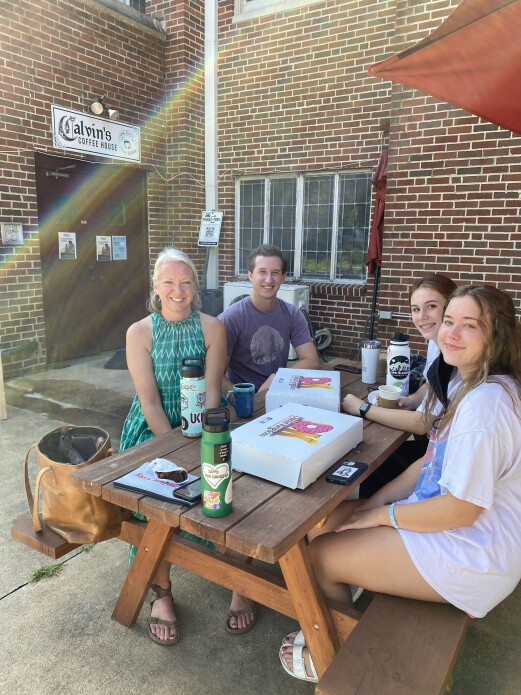 Coffee with College Age Adults
College age adults are invited to meet Shannon at Calvin's Coffee House (548 W. Park Avenue) on Tuesdays in September. Shannon will buy your coffee and will bring pastries. Meet outside at the picnic tables any time between 8 and 10 a.m. Drop by or stay awhile and enjoy this time checking in with other Faith friends.
Limited Wisdom
How many times have you done that thing where you've opened the Bible and put your finger down looking for answers? We may have used that method to name this young adult group!
Have you listened in on God's secret council?
Have you only limited wisdom to yourself? -Job 15:8
This group is not lacking in wisdom, laughter or continued learning!
Meeting a few times a month, Limited Wisdom is a group of young adults in their 20's who have graduated from college and/or have entered the workforce. During the gatherings, we seek how to live faithfully. Some meetings are scripture based; others involve tackling current events. All of our time together includes a meal, laughter and faith-filled discussion. We are seeking wisdom in community.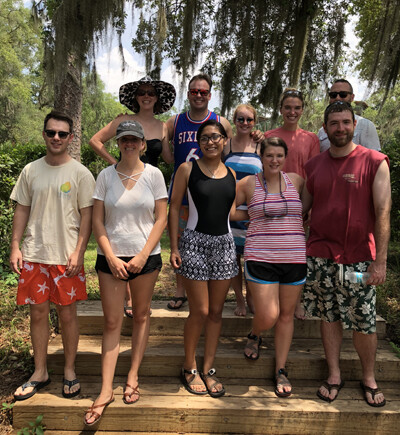 Contact Shannon Guse or Rev. Trinity Whitley for more information.