Sermon Series: Standing on the Promises: What Has God Promised Us?
As we mach toward the season of Lent we will look at several scriptures that capture some of the promises of God. God has made many promises to us, more than we can examine in just one month. This month we will look at four promises that God has made to us all, and we will examine how our lives would be changed if we could just trust in those promises.
February 9: Promise of Grace (and Forgiveness), Colossians 3:12-15, Brad Clayton. There are so many times in life that we do the wrong thing. At times we want to hide those wrong things from the world, whether we lose our temper, or whether we treat someone with disrespect, or whether we ignore the needs of someone who is hurting. Maybe you have even thought, "No one could forgive me." But God promises again and again that through Jesus Christ we have grace. Through Jesus Christ was are forgiven. Our lives would be better if we could just trust in that promise and offer that forgiveness to others.
February 16: Promise of New Life, John 3:16-17, Brad Clayton
Christ promises us New Life, both eternal life in heaven and a new life even now that should reflect that life everlasting. We often think of that promise as conditional, based on our ability to have perfect faith, or our ability to live life according to God's will. But this promise is ultimately based on something far more powerful: God's unending love.
February 23: Promise of the Holy Spirit, John 14:18-31, Trinity Whitley. The trails and tribulations of our life can also leave us worn out and feeling alone. It is easy to look at the problems of the world and the problems of our life and feel despair. We may even wonder if Jesus hears our prayers, or is available to help us. But Jesus Christ promised the disciples (and us) that we would never be orphaned. We would never be alone because the Holy Spirit is always with us.
---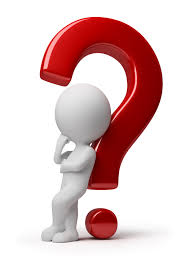 Lenten Sermon Series: Searching for Answers
We often pose our questions to God, hoping that God can answer any doubt or confusion that we may have. But there are many examples of Jesus asking questions too. He sometimes stumped those who challenged Him with a question. He sometimes challenged His disciples with questions. At times He even asked God questions. Through the season of Lent, we will look at many of these questions and explore the answers together.
February 26, Ash Wednesday (6 p.m.): Do You Want to Be Made Well? John 5:1-9, Brad Clayton. Jesus' question for all of us. Sometimes we get so satisfied with our lives that we don't realize how much we need Go's providence until we are lost, broken, or alone. During this service we will remember our brokenness and look to Jesus Christ for the cure.
March 1: Do You Love Me? John 21:15-17, Brad Clayton.
After the resurrection, Jesus appears to the disciples and asks Peter three times, " Do you love me?" If we were asked this question we would all say, "Yes, of course I love Jesus." But for Jesus, that was not enough. To answer that question, we must put our faith into action. We must love those people that Jesus loves. We must care for the sheep of the good shepherd. It is through our actions that the world will know we love Jesus Christ.
March 8: How Many Loaves Do You Have? Matthew 15:32-39, Brad Clayton. It's a desperate situation: a multitude of hungry people and not enough food to eat. The disciples look to Jesus for help, but Jesus responds with a question: What do you have to give? As we prepare to receive communion, we will remember not only what Jesus has given us, we will also think about what we are asked to give.
March 15: Why Are You Afraid? Mark 4:35-41, Brad Clayton.
Our lives are full of storms. Fear can overrun us when our lives seem out of control. But Jesus asks us to live unafraid and full of faith. Have there been times when fear has caused you to make a bad decision, or stopped you from doing the right thing? How can we have faith even in fearful times?
March 22: What is Written in the Law? Luke 10: 25-28, Trinity Whitley. As a child I asked lots of questions. Sometimes my teachers knew the answers and sometimes they did not. But it always annoyed me when a teacher answered my question with another question. A lawyer asks Jesus this question, "What must I do to inherit eternal life?" Instead of providing an answer, Jesus asks the man to tell him what the scripture says. In the end, the man answers his own question with the greatest commandment. Answering the question turned out to be easy, but following the greatest commandments may turn out to be difficult.
March 29: Who Do You Say That I Am? Matthew 16:13-23, Brad Clayton. Peter was a star pupil and often seemed to have answers to Jesus' questions. Jesus asks Peter a great question of Faith, "Who do you say that I am?" That question is central to our faith. Who is Jesus? Do we call Him our lord, our teacher, our friend, our God, or all of the above? Peter calls Jesus the Messiah, which draws praise from Jesus. But when Jesus foretells His own death, Peter seems lost and confused. Maybe this messiah is not who we through He was.
April 5, Palm Sunday: Will You Lay Down Your Life for Me? John 13:36-38, Brad Clayton. On Palm Sunday, so many people were willing to follow Jesus, including His disciples. They would follow their teacher anywhere. But Jesus asks Peter if he is willing to follow Him even to His death? On Palm Sunday, we will remember that Jesus is faithful to death, even if we are not.
April 9, Maundy Thursday: Is It I?
During this service we will look at the questions the disciples asked on Maundy Thursday. Jesus gathered to celebrate the Passover with the disciples and then revealed that one of them would betray Him. Each disciple asked himself, "Is it I?" During this service we will hear from each disciple and ponder our own faithfulness to God.
April 10, Good Friday: Why Have You Forsaken Me?
During this special Taize service, we will remember the final day of Jesus' life with songs, prayers, and silence. Come and worship in this service of darkness and light.
April 12, Easter Sunday: Who Are You Looking For? John 20:1-18, Brad Clayton. On Easter Sunday we will remember the question that Jesus asks Mary when she comes to the tomb. As we celebrate the resurrection, we ask ourselves the same question: Who are we looking for on Easter morning? Who are we looking for when we claim to be Christ's disciples? Who are we looking for when we face hardship or peril? Who are we looking for when we are called into the world?