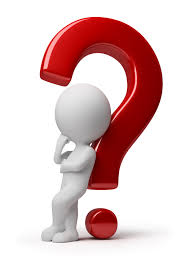 Lenten Sermon Series: Searching for Answers
We often pose our questions to God, hoping that God can answer any doubt or confusion that we may have. But there are many examples of Jesus asking questions too. He sometimes stumped those who challenged Him with a question. He sometimes challenged His disciples with questions. At times He even asked God questions. Through the season of Lent, we will look at many of these questions and explore the answers together.
March 22: What is Written in the Law? Luke 10: 25-28, Trinity Whitley. As a child I asked lots of questions. Sometimes my teachers knew the answers and sometimes they did not. But it always annoyed me when a teacher answered my question with another question. A lawyer asks Jesus this question, "What must I do to inherit eternal life?" Instead of providing an answer, Jesus asks the man to tell him what the scripture says. In the end, the man answers his own question with the greatest commandment. Answering the question turned out to be easy, but following the greatest commandments may turn out to be difficult.
March 29: Who Do You Say That I Am? Matthew 16:13-23, Brad Clayton. Peter was a star pupil and often seemed to have answers to Jesus' questions. Jesus asks Peter a great question of Faith, "Who do you say that I am?" That question is central to our faith. Who is Jesus? Do we call Him our lord, our teacher, our friend, our God, or all of the above? Peter calls Jesus the Messiah, which draws praise from Jesus. But when Jesus foretells His own death, Peter seems lost and confused. Maybe this messiah is not who we through He was.
April 5, Palm Sunday: Will You Lay Down Your Life for Me? John 13:36-38, Brad Clayton. On Palm Sunday, so many people were willing to follow Jesus, including His disciples. They would follow their teacher anywhere. But Jesus asks Peter if he is willing to follow Him even to His death? On Palm Sunday, we will remember that Jesus is faithful to death, even if we are not.
April 9, Maundy Thursday: Is It I?
During this service we will look at the questions the disciples asked on Maundy Thursday. Jesus gathered to celebrate the Passover with the disciples and then revealed that one of them would betray Him. Each disciple asked himself, "Is it I?" During this service we will hear from each disciple and ponder our own faithfulness to God.
April 12, Easter Sunday: Who Are You Looking For? John 20:1-18, Brad Clayton. On Easter Sunday we will remember the question that Jesus asks Mary when she comes to the tomb. As we celebrate the resurrection, we ask ourselves the same question: Who are we looking for on Easter morning? Who are we looking for when we claim to be Christ's disciples? Who are we looking for when we face hardship or peril? Who are we looking for when we are called into the world?