Spring Sermon Series: Trouble the Waters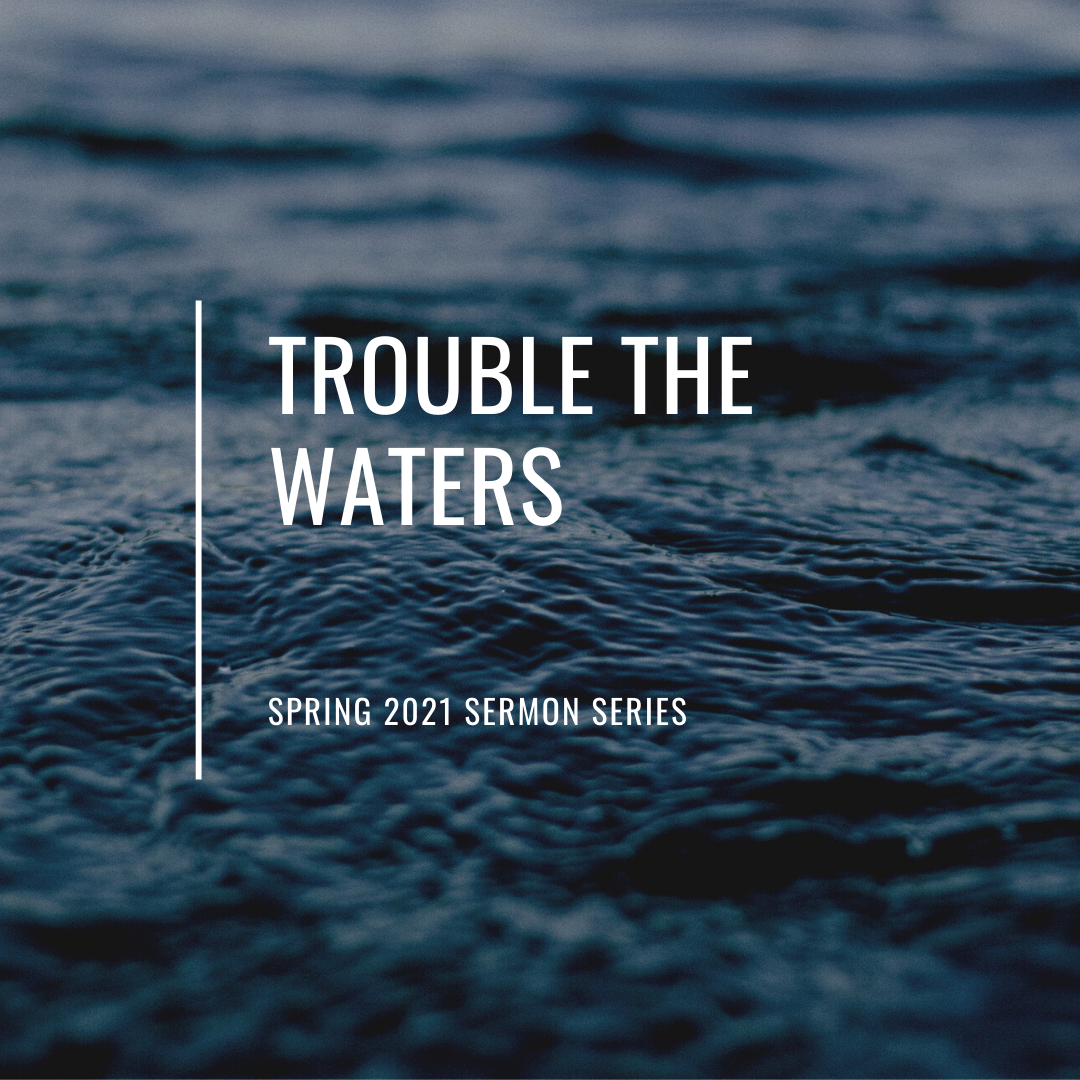 There are lots of instances in the Bible when God's people get in trouble. Sometimes they get in trouble and ask God for help. Sometimes they get in trouble because they are unfaithful to God. Sometimes their faithfulness to God leads to big trouble. We will look at instances throughout scripture where God's people get in trouble, and we will think of the bad trouble and good trouble that we face in our lives each day.
April 11: Trouble on the Sea, Matthew 14:22-33
The disciples are terrified when they see Jesus walk on water. Peter tries to walk on water with Jesus, but finds himself sinking quickly.
April 18: Troublesome Children, Mark 10:13-16
Parents bring their children to meet Jesus and get in trouble with the disciples. But Jesus welcomes the children and calls us all to be more child-like.
April 25: Trouble in Paradise, Genesis 3:1-24
Adam and Eve get in trouble with God because they want to be equal to God.
May 2: Trouble in the Prison, Acts 16:16-40
Paul and Silas are thrown into prison. While they are in chains, an earthquake shakes open the prison doors.
May 9: Trouble with Family, Matthew 12:46-50
Jesus rejects His mother and brothers on the redefine of what it means to be a family of faith.
May 16: Trouble with Authorities, Luke 11:37-54
Jesus rebukes the Pharisees and lawyers and they make plans to catch Him and arrest Him.


Summer Sundays in the Lectionary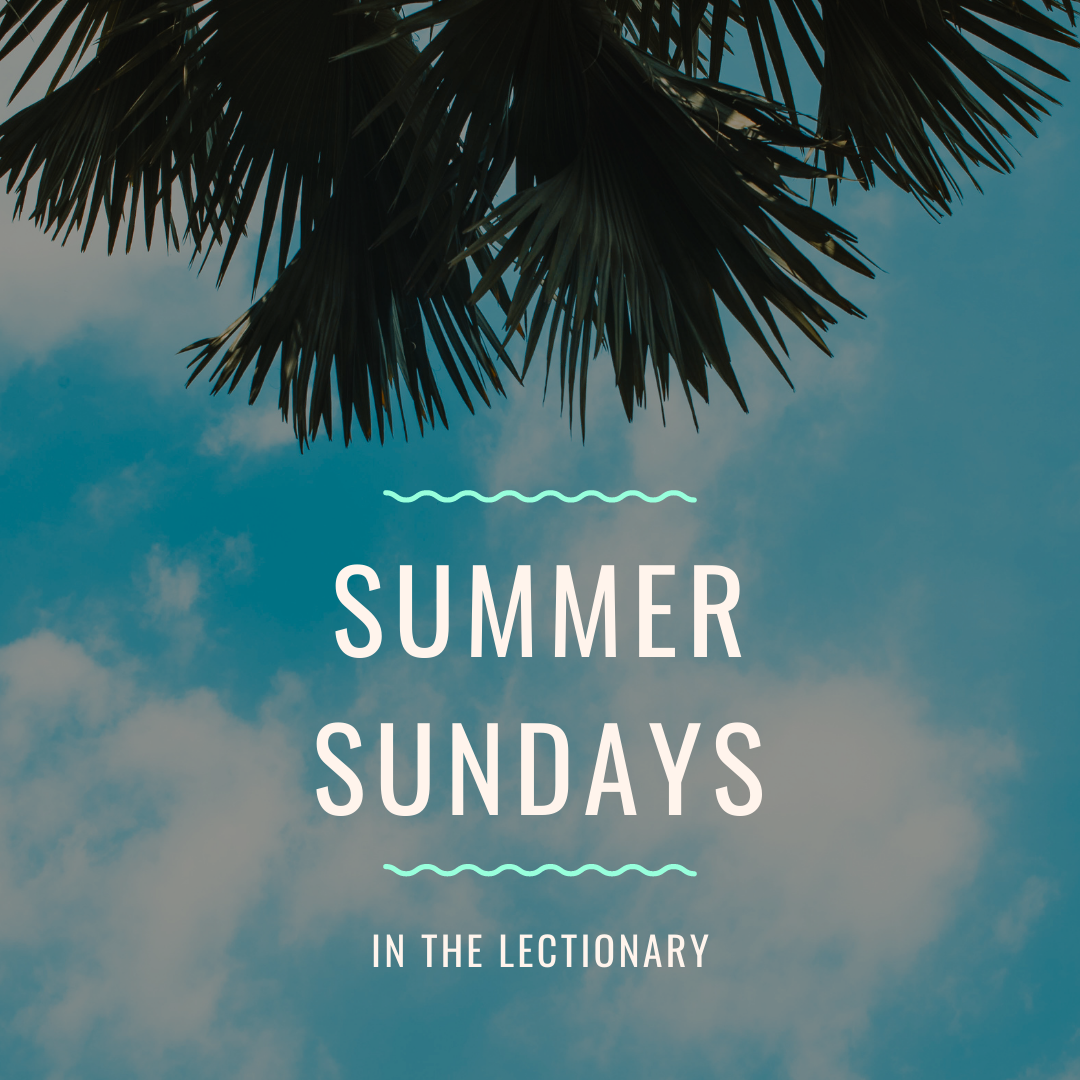 May 23: Pentecost Sunday, Acts 2:1-13
May 30: Trinity Sunday, John 3:1-17