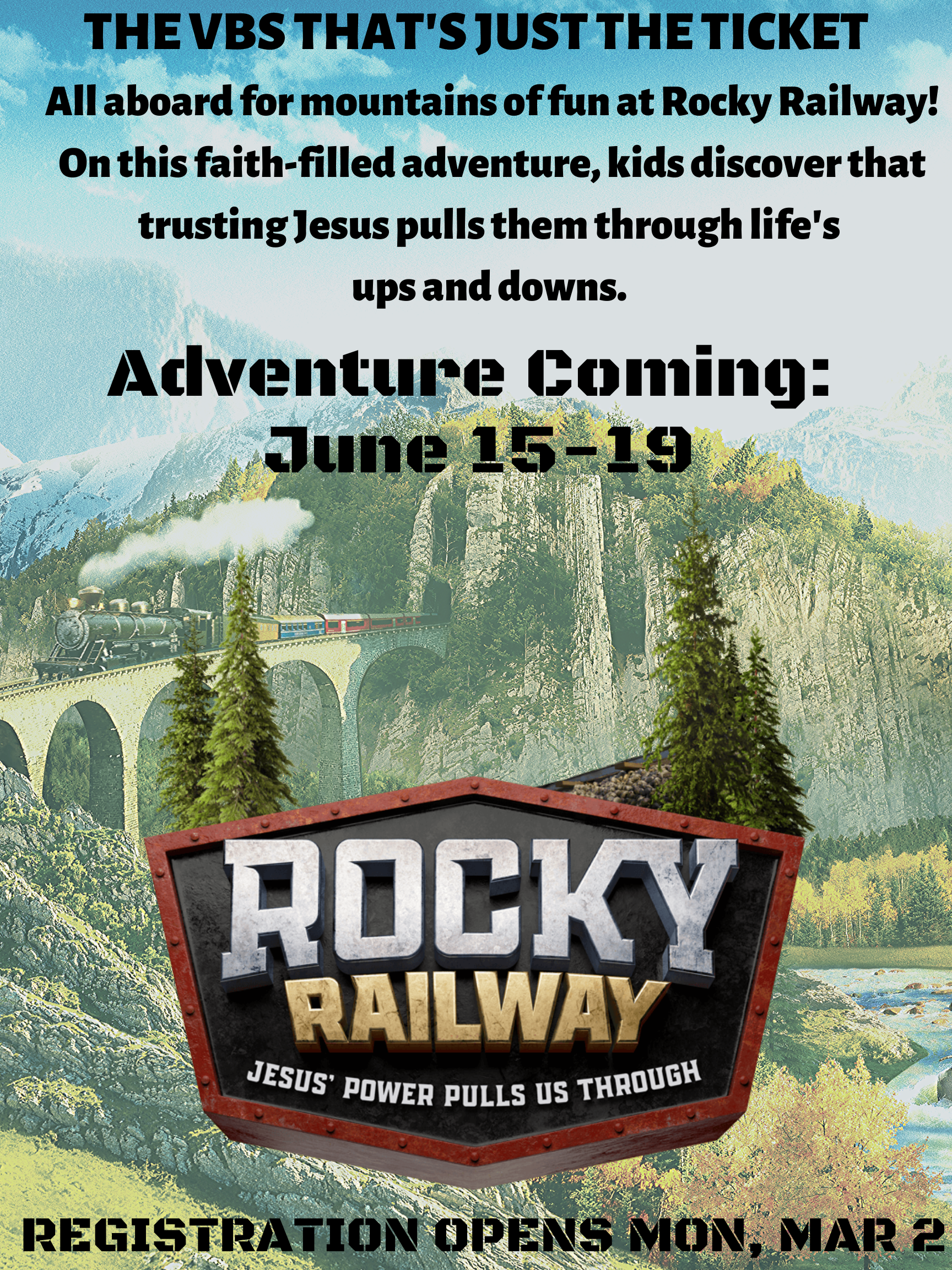 Vacation Bible School:
For ages 3 years by 1/1/20 and potty trained by VBS week.
Hours: 9 am - 12 noon
Extended hours available before and after VBS (extra fee). 8 am - 5 pm
Need lots of VOLUNTEERS to make VBS happen:

Crew Leaders
Preschool Teachers
Bible Adventure Station Leaders
Imagination/Science Station Leaders
Music Leaders
Recreation Leaders
Registration help
Decorators
Please contact Mary Steen at if you are interested in being a volunteer. There is free nursery care for volunteers with children younger than 3.
To register your kids for VBS, check back here beginning March 2 for the registration link.