We are so aware of how much God has blessed us at Faith Presbyterian Church! In return, there are many opportunities at Faith to share those blessings with others:
---

Many of you have asked how you can help those in need around us during the pandemic? Check out the needs at the below button link from some of our local mission partners and donate however you wish! You can also always drop off nonperishable food items at the church office door.
How to Help
---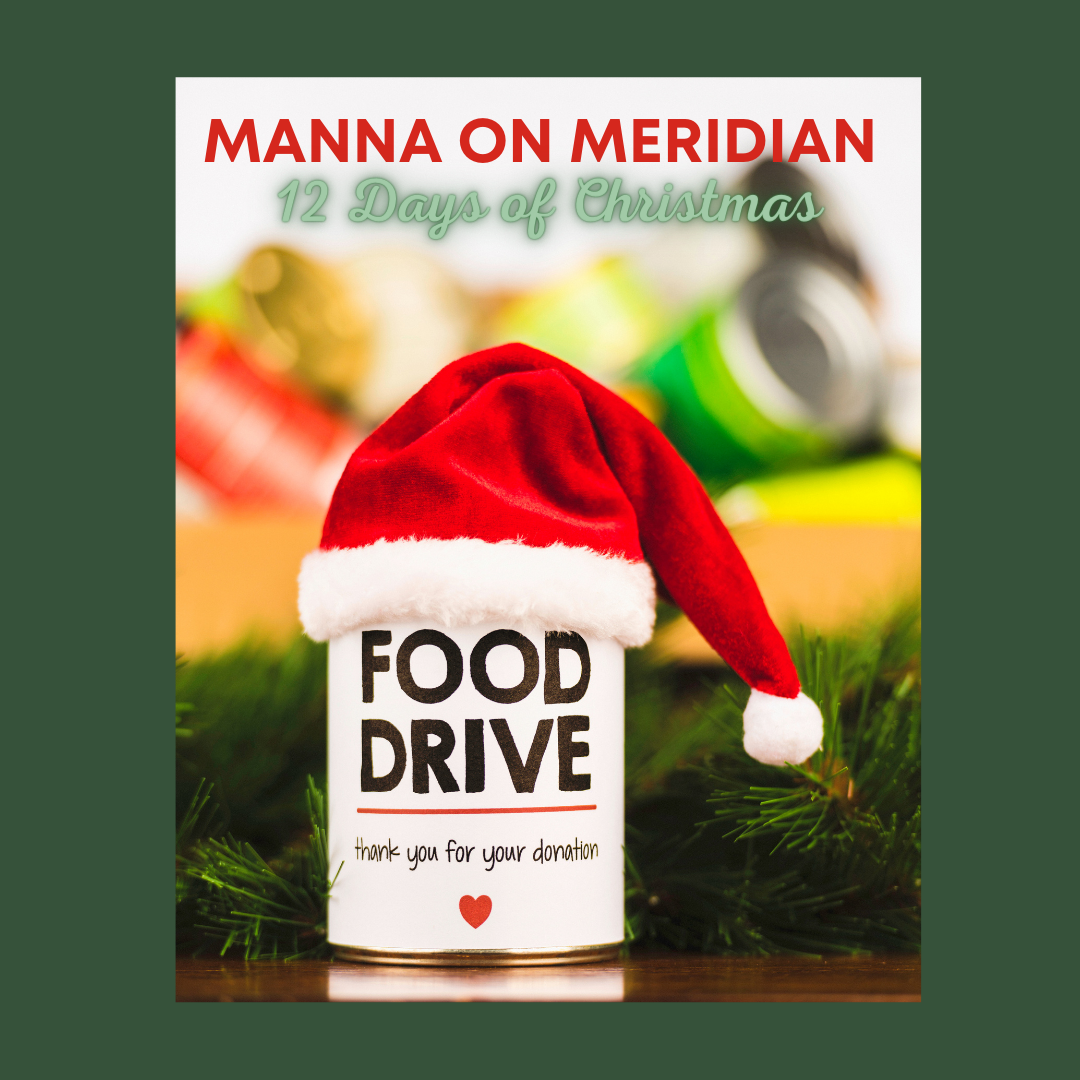 The Deacons are sponsoring a 12 Days of Christmas Food Drive to benefit Manna on Meridian. They are asking that participants add one of these items each day to a double- bagged brown grocery bag, then donate the contents to Manna by Sunday, January 10.
December 25: box of cereal
December 26: plastic jar of peanut butter
December 27: box of macaroni and cheese
December 28: can of tuna or chicken
December 29: package of pasta
December 30: can of vegetable beef soup
December 31: package of rice
January 1: plastic jar of spaghetti sauce
January 2: can of green beans
January 3: can of chicken & rice soup or chicken noodle soup
January 4: can of corn
January 5: can of peas
---
Greeter/Ushers
We need four people each Sunday morning to greet those arriving for worship, check them in on the reservation list, and dismiss by rows after the benediction. You are welcome to give this ministry a try without a long-term commitment! Just click the button below to sign up for a particular Sunday. If you have questions, please contact .
Greeter/Usher Signup
---
Church Office
Did you know the church front office is manned solely by volunteers? We need people with friendly, smiling faces to answer phones and greet visitors to the office. If you would consider doing this, or have questions about it, please contact Randy Zepp, .
---
Manna on Meridian
The next Manna is Saturday, January 16 and there are many ways to volunteer. People are needed to bag, shop, bring hospitality items, pick up bread, etc. For more information or to volunteer, please contact Shellie Camp.
---
Marquee Signs
We are so thankful to currently have 10 different people (or couples) to change our two marquee signs. Each person/couple takes one month during the year and changes the sign each Sunday or Monday. If we can get 2 more persons or couples to volunteer, we will have all 12 months of the year covered! Could it be you? Contact Cheri Harkema, .
---