---
Thanks for worshiping with us virtually! We'd love to welcome you personally to our church community! If you are a visitor or new to Faith Presbyterian, please use the button below to complete our brief connect form.
---
January 17 Livestream Worship Video:

---
Return to Online Worship
January 12, 2021
Dear Faith Family,
This week our session made the difficult decision to suspend in-person worship in the sanctuary for the next four weeks in response to the rising COVID-19 infection rate in Leon County. This decision was not made lightly, but out of an abundance of caution for those in our community who may be more vulnerable.
To be clear, we believe that the precautions that we have taken have been effective, and we are not aware of any infection outbreaks resulting from our worship services. However, the county infection rate has almost tripled since we reopened the sanctuary in October. In the interest of community safety we believe this is the best decision.
We plan to re-evaluate on Monday, February 15th and hope to reopen our sanctuary as soon as possible. We will continue to worship together online using the links on our website: www.faithpcusa.org/worship
I am so grateful for all those in our community who are working to fight this pandemic in countless ways, and I have faith that God will see us through this together.
Thank you for your patience and resilience. Please feel free to reach out to me with any questions or concerns.
Grace and peace,
Brad
---
Link to Duff Maki Memorial Service
Link to Duff Maki Memorial Bulletin
---
We would love to have you join us on Sunday mornings at Faith -- in person or online!

During the school year, virtual Sunday School for all ages begins at 9:00 a.m., followed by worship in the Sanctuary and via livestream at 10:30 a.m. Worship at Faith includes the rich liturgy of the Presbyterian Church (PCUSA). The music is led by Faith's Chancel Choir with organ accompaniment. It also occasionally features Faith youth and children's choirs, as well as handbells and other instruments.
Sacraments: The Presbyterian Church (USA) celebrates two sacraments: The Lord's Supper and Baptism. The Lord's Supper is celebrated on the second Sunday of most months. The Communion Table is not limited to Presbyterians; it is open to anyone who wishes to seek Christ through communion. For more information about the meaning of holy communion in the PCUSA, please click here. The Sacrament of Baptism is celebrated periodically throughout the year. At Faith we baptize people of all ages -- babies, children, youth, and even adults. For more information about baptism in the PCUSA, please click here.
If you have questions about baptism or The Lord's Supper, please feel free to contact one of our pastors.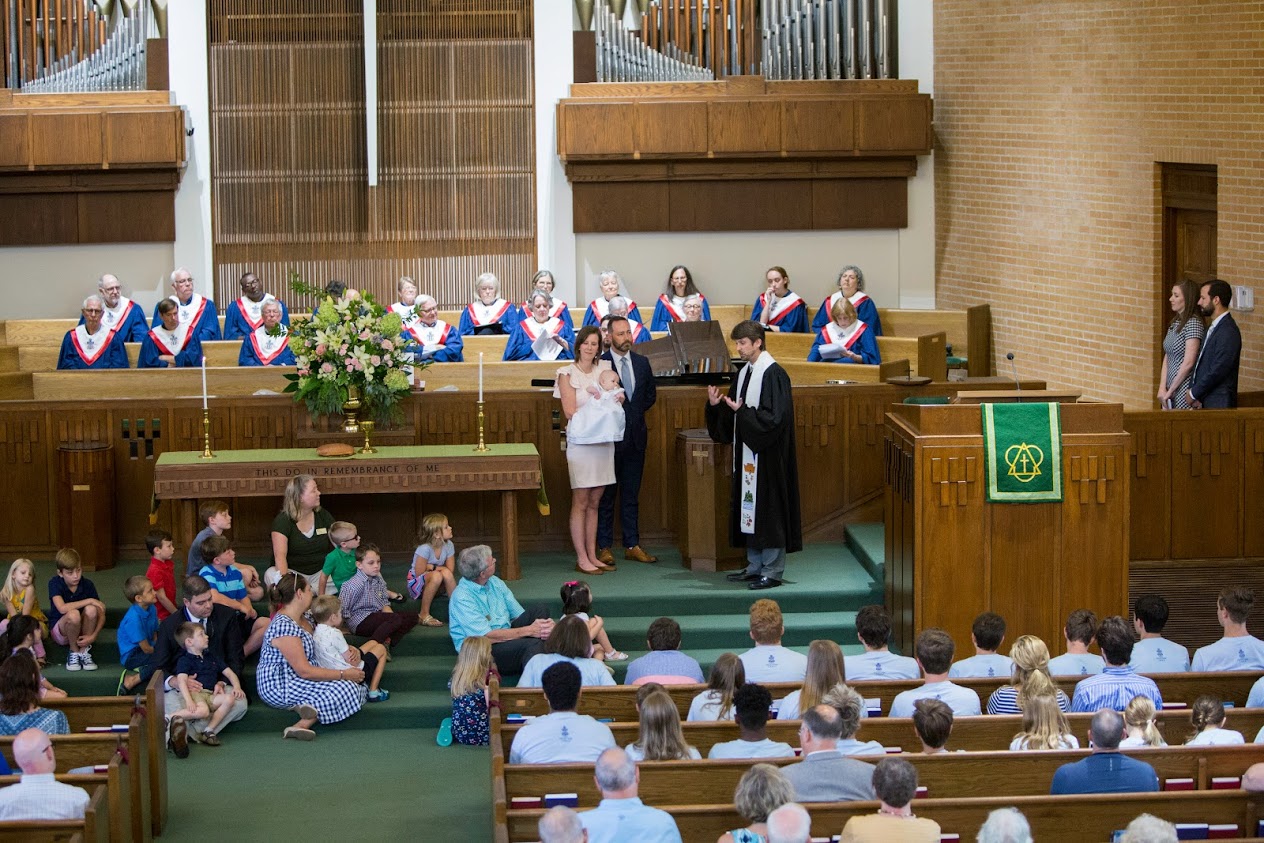 Taize Service (currently not meeting due to the pandemic): This candelit service centered on prayer and music is in the sanctuary on second Fridays, October through May, at 6:00 p.m. The service lasts 50 minutes, although worshipers may stay and pray as long as they wish. Services are ecumenical and open to all denominations.
Contact Person: Peter Pursino